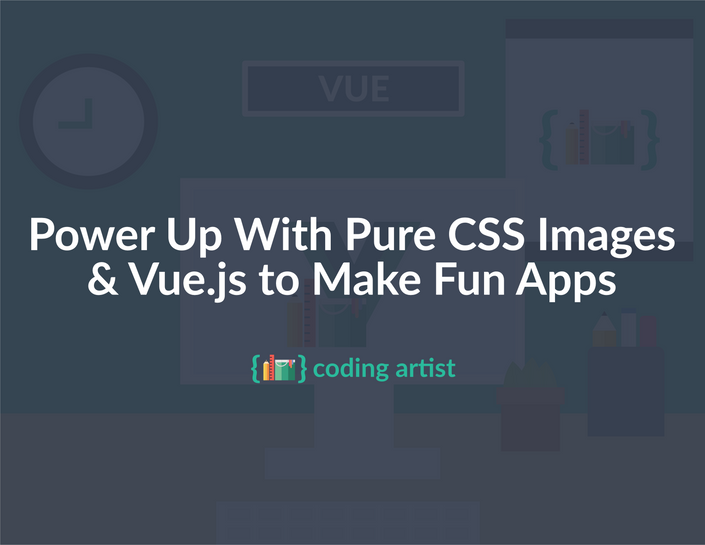 Power Up With Pure CSS Images And Vue.js to Make Fun Apps
The perfect Vue.js beginner course for creative frontend developers
Watch Promo
Enroll in Course
The course was created for those aspiring to become design-focused frontend developers. This course will teach the basics of Vue.js and empower participants to make mini, fun web apps. This is a perfect beginner's course for someone who wants to go beyond HTML/CSS and learn an approachable, modern JavaScript framework.

Design-Focused Content
This course teaches you everything you need to know to start making fun apps. This course has a specific emphasis for frontend developers who love to focus on design and creativity. At the same time, this is a Vue.js beginner course, so it won't be too much if you only have basic JavaScript knowledge.
Highly Relevant
Vue.js is continually gaining popularity, but the framework is still fairly new. By learning Vue.js, you will have a skill that is highly desired by web development employers. This Vue.js beginner course is meant to get you started with this relevant framework in a fun, exciting fashion.
The Perfect Course for Frontend Beginners
This course avoids making assumptions. All the basics of pure CSS images and Vue.js will be covered, making it a perfect Vue.js beginner course even if you only know HTML, CSS, and a bit of JavaScript.
---
This Course Includes:

32 detailed videos
6 engaging projects
Helpful assignments
Portfolio template
Exclusive Access to Facebook Group
Vue.js cheat sheet
Exclusive access to the email challenge "Vue.js Weekly Apps"
Certification
Course Outline:
Vue.js Basics Part 1
Coloring app project
Vue.js Basics Part 2
Mad Libs project
Vue.js Basics Part 3
Frankenstein Pomodoro clock walkthrough
Calculator walkthrough
Landing page walkthrough
Final project
Vue.js Weekly Apps challenge
Topics Covered:
Dynamic data manipulation
Methods
Event handlers
Class binding
Style binding
Conditional rendering
Transition effects: CSS animations
Transition effects: CSS transitions
Transition effects: JS hooks
Transition effects: appear animations
Lifecycle hooks
and much more!
Course Curriculum
Welcome
Available in days
days after you enroll
Vue.js Basics Part 1
Available in days
days after you enroll
Vue.js Basics Part 2
Available in days
days after you enroll
Your Instructor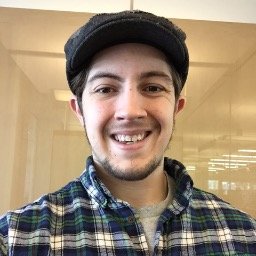 After graduating with a bachelor's degree in Computer Science, I went on a journey trying to find my particular niche in the world of development. I eventually discovered a love for frontend web development with a particular focus on design.
With impostor syndrome conquered, I want to help others to feel rush of becoming a coding artist.
Frequently Asked Questions
What is Vue.js?
Vue.js is a progressive JavaScript framework for building single-page applications, making it an alternative to other popular JavaScript frameworks such as React, Angular, and Ember. Vue.js combines the ideas and concepts from these other frameworks to be more readable and approachable.
What can I do with Vue.js?
One of the main appeals about Vue.js in comparison to other JavaScript frameworks is its versatility. Vue.js can be used for everything from handling animations to making dynamic web applications to making cross-platform desktop applications.
What do I need to know to be able to take this course?
If you know HTML, CSS, and a tad of JavaScript, you can complete this course with no issues. Even with no JS experience, you probably will be fine. This course does not make any assumptions and breaks down all the basics down. This course is a detailed, yet not overwhelming, introduction to Vue.js.
What kind of developer is this for?
This course is geared for frontend developers who have a special interest in design or desire such an interest. The assignments and projects are meant to draw out not only the skills you learn but also creativity. However, this is a great, fun introduction into Vue.js for any frontend developer.
Will I have any assistance in this course?
Everyone who enrolls will receive exclusive access to a Facebook group meant for asking questions, reviewing code, and more intimate assistance than most video courses.
What's with the pure CSS images?
By powering up with pure CSS images, this video course teaches the basics of Vue.js in a way that is design-focused. Even if this is not a major interest, it is a really fun way to learn Vue.js.